Short Term Disability Insurance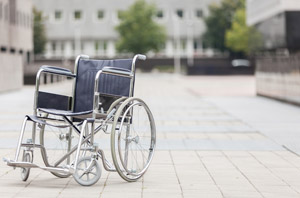 Statistics show that odds are you will experience an injury that sets you back, and leaves you unable to work at some point in your lifetime. Short term disability insurance is coverage that can provide benefit payouts for partial or total disability in the short term. This could help alleviate the financial stress that typically comes from being out of work for even a short amount of time.
Savings are undervalued these days. At the same time, it's harder now for the average American to put away money. Regardless, are you in a position where you could manage financially if your paycheck disappeared for a few weeks or months? If not, you're at a high risk, especially without the right coverage. Not to mention, short term disability probably isn't your only concern. Sadly, any medical ailment has the potential to derail even the most financially stable and insured individual.
It's nearly impossible to know what you need to prepare for in terms of insurance, but our team can guide you in making the best educated decisions. You don't need to enroll blindly, but you shouldn't steer clear because of ignorance either. All you need is a little knowledge. Our clients have confidence in their coverage because they know every fine point. You can trust our products and what we teach you.
Employee Benefits Agency offers short term disability plans and packages to employees, in addition to other quality supplemental benefits. We can discuss with you the different options and help you select the type of package that is right for you and your family.