Employer Paid – Short Term Disability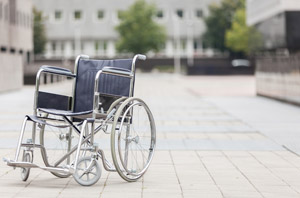 When employees become disabled for a short period of time, the short term disability plan helps to protect the employees from loss of income and employers with an extra cost savings. The short term disability works together with the long term disability with a strong return to work incentive and rehabilitation programs. Employee Benefits Agency helps employers offer short term disability benefits packages that are competitive employee benefits solutions. These benefits enable employees to breath easier about their financial future if they were to experience an injury and with wellness being their ultimate goal there is no doubt, and statistics show, that employees return to work faster when partaking in these benefits programs.
Short term is available as a stand alone plan or in conjunction with the long term. The highlights of the STD is that STD is available for groups of 3 or more lives, flexible scheduling benefits, flexible waiting periods for accidents, sickness, and maternity, first day hospitalization, maximum benefits up to $600 per week, and partial disability and survivor benefit options.